Handcrafted basses and guitars
Cuttings, gluing, machining, varnishing, assembly…
Each step is carried out with the greatest attention, in order to guarantee the delivery of an exceptional instrument. Here, there is no digital machining, which allows great flexibility for "Tailor-made".
For hardware, electronics and pickups, I chose to trust the best, such as Aguilar, John East, Glockenklang and Hipshot (others see options). All the woods are rigorously selected to best meet the sound, mechanical and aesthetic requirements of the client.
Carefully chosen woods
and worked by hand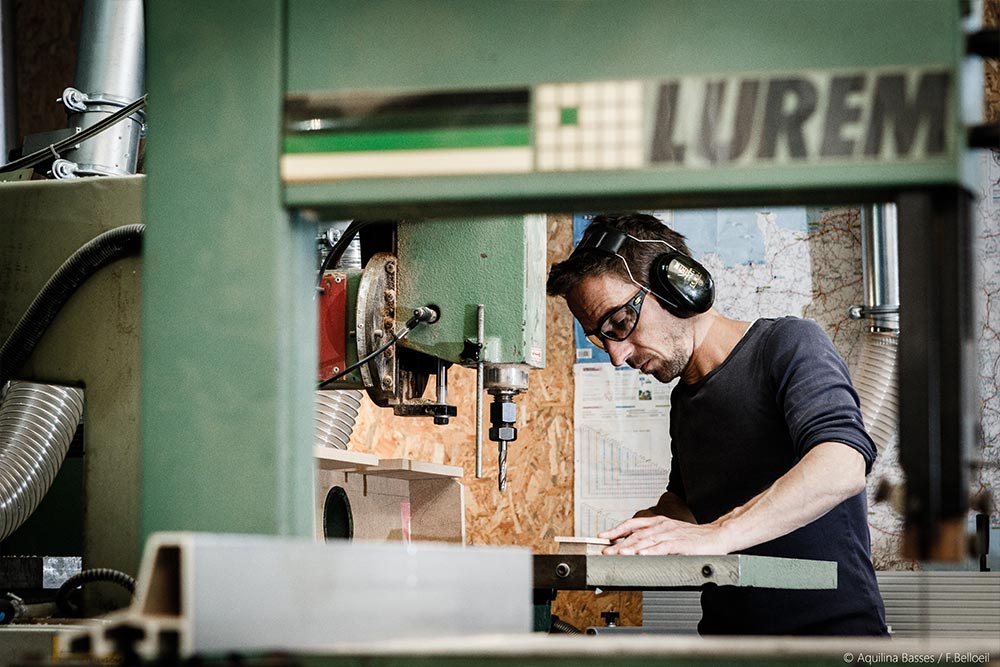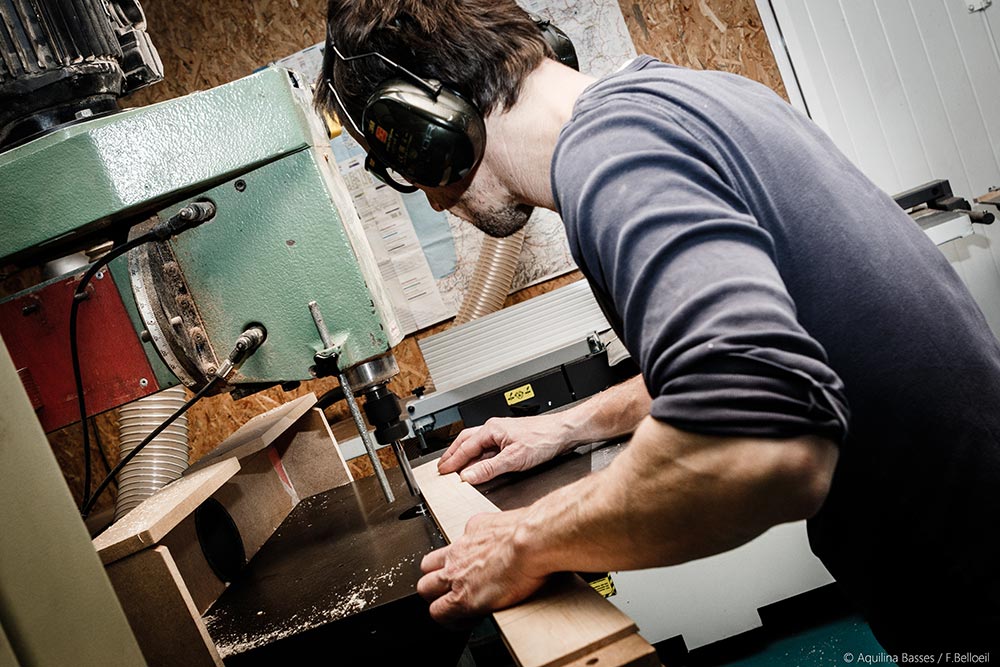 Historical and local species
You will find the "historic" species of electric violin making, but also and above all "local" species, such as Sycamore, Cormier, Alder, Alisier, Poplar burl… I attach great importance to the the use of local essences which have nothing to envy to the American or exotic ones which it would be time to do without.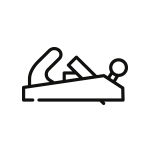 Quality wood
All our species have more than 15 years of drying, to guarantee you the best stability possible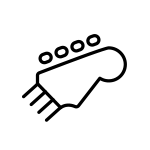 A single instrument
As close as possible to your expectations, to deliver you the ideal instrument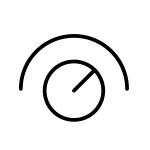 Careful finishing
Lifetime warranty on violin making and 3 years on deck fittings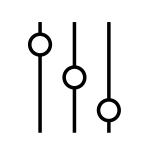 An exceptional sound
The only French luthier to win the prestigious NAMM Best of Show
Address
Aquilina Basses
11 bis rue de Rennes
35230 Saint-Armel, France
A question ?
Phone me +00 33 6 10 70 06 21
E-mail
aquilinabasses@gmail.com