Luthier Basses and Guitars
luthier craftsman,
Bass & guitar designer
Going beyond the standards, not out of a search for originality, but out of necessity. Constantly revisit this old instrument that is the electric bass. Optimize mechanical, aesthetic and sound properties. When some swear only by digital, here time has stopped and it's the hand that speaks.
Meet everyone's requirements as well as possible, to guarantee the delivery of an exceptional bass. This is in a nutshell the meaning of my job…
Our friend Hadrien Feraud tells us about the Aquilina basses.
Thanks to him !
Musician bassist, Sébastien Aquilina naturally turned to the manufacture of this instrument. He obtained his diplomas in 1998 at London Guild Hall University, then at ITEMM 'European Technological Institute for Music Professions'. He continued his apprenticeship in the workshops of LAG, Gilles Pourtoy, Kopo Lutherie.
It was at the end of 2003 that the Aquilina Basses workshop opened its doors in Rennes.
From 4-string to 7-string bass, Aquilina Basses stands out with achievements for Richard Bona, Etienne Mbappé, Kevin Reveyrand, Pascal Celma, Chip Shearin, Edo Castro… and why not you?
NAMM Best of Show Awards 2013
The only French luthier to have obtained this award, Aquilina Basses won the coveted Best of Show, received at NAMM 2013, for the Shelby acoustic chamber model.
I am the FOH mixer for Christopher Cross's Australian tour. I have been very impressed with the sound of Kevin Reveyrand's bass. It is so clear in my mix. I never have to struggle to make it heard without interfering with the overall mix. All the notes are at an even level so I rarely have to adjust the level throughout the show. I know that the player is the most important part of making any instrument sound good and Kevin is an excellent+ player, but I also can tell that his bass is a cut above. Ross Pallone (FOH Mixer for Christopher Cross, Alan Parsons, Chris Isaak, David Benoit)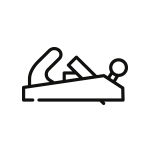 Quality wood
All our species have more than 15 years of drying, to guarantee you the best stability possible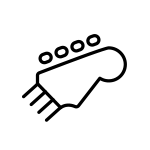 A single instrument
As close as possible to your expectations, to deliver you the ideal instrument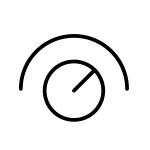 Careful finishing
Lifetime warranty on violin making and 3 years on deck fittings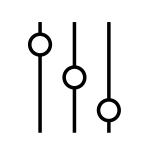 An exceptional sound
The only French luthier to win the prestigious NAMM Best of Show
Address
Aquilina Basses
11 bis rue de Rennes
35230 Saint-Armel, France
A question ?
Phone me +00 33 6 10 70 06 21
E-mail
aquilinabasses@gmail.com