DB5 Pascal Celma Signature
The DB5 was made especially for Mr Pascal Celma.
Pascal Celma began his musical apprenticeship at the age of 7 in a music school in the south of France.
He will pursue a classical course for 10 years and will study the trumpet and the piano.
He will then move towards the bass guitar which fascinates him and will take him to Toulouse to follow a jazz training at the conservatory.
He will quickly integrate many formations where he will play the role of bassist but also of arranger and will then begin to take an interest in composition.
He created his first personal training in 2014 where he composed the 9 titles of the album "Bass Time". (Offgroundtag – Bass Time)
He continues his career as a composer by writing several songs, notably for the singer-writer Magyd Cherfi and will ensure the musical direction on the album "Category Queen".
At the same time, he continued his job as a sideman and recorded around ten albums.
In 2016 he collaborated with luthier Sebastien Aquilina; the alchemy operates immediately. After having played exclusively on the basses of this Sébastien, they jointly developed a signature bass released in 2019, the DB5 33″.
During the same period, in 2018 he met the singer Cyprien Zéni with whom he created the formation Human Songs.
In April 2018 they recorded a 4-piece video EP which was spotted by a Parisian label and then offered to produce its formation.
The first album "Instinct" was recorded in Paris at the Pigalle studio under entirely live conditions in October 2019 and will be released in 2020.
Wood
870MM TUNING FORK
SYCAMORE / ASH GLUE HANDLE
STABILIZED CURUPAY KEY, 26 FRETS
TRUSS ROD CARBON STEEL
Body
BODY SWAMP ASH TABLE BULAR POPLAR
ACOUSTIC ROOM UNDER EASEL
Hardware
ELECTRO MAGNETIC PLATE
DELANO JMVC5FE MICROPHONES
PREAMP MARK BASS
Various
HIPSHOT FITTINGS
STRING SPACING: 18MM

Order
You chose this model? Check your options and click the Order button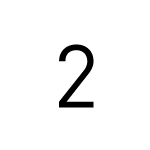 Payment
Fill out the form and I will contact you. 60% down payment and balance on delivery. Payment can be made via Paypal or bank transfer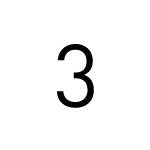 Production
I create your custom instrument, according to your options. Manufacturing time between 6 and 10 months depending on model.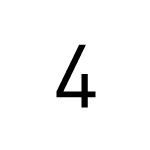 Delivery
I will inform you of the shipping and delivery. Includes Gig bag, strap locks and tool kit.
Address
Aquilina Basses
11 bis rue de Rennes
35230 Saint-Armel, France
A question ?
Phone me +00 33 6 10 70 06 21
E-mail
aquilinabasses@gmail.com